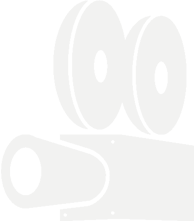 The Motion Picture Arts Diploma Program was designed from the ground up for creative-minded individuals to tell their stories through the power of Film. This 10-month program is tailored to give students the technical skills, knowledge and network connections required to get started in this industry.
The Motion Picture Arts Diploma Program takes students beyond the classroom, allowing them to gain true hands-on-experience while building their portfolios. Students collaborate on numerous class projects that take them through a variety of film productions.
RAIS offers a highly focused and intensive curriculum, which allows students to create their own projects and build on their professional portfolios. We restrict the class size to a maximum of 15 students to ensure unprecedented one on one time with the equipment and industry professional instructors. The Motion Picture Arts Program delivers the practical skills, techniques and technology necessary for the next generation of filmmakers to create, promote and distribute their work.
Quality education without the excessive tuition costs or 1-2 year commitments required by most other schools.


Unparalleled access to the production facility and camera equipment for students to create their movies.


Less note taking, more writing, directing, shooting, editing & creating effects.
Small class sizes, taught by instructors still working in the industry.


The faculty and facility are valuable resources for students even after graduation.
Short Non-Fiction/Documentary Project – Students choose a topic and interview subjects to produce a short documentary.
Music Video Project – Students work with local musicians to create a music video.
Short Film Project – The class will produce a short film. Guided by the instructors, students will experience working on a larger-scale production from development to post-production.
Final Film Project – In addition to the class projects, each student will be responsible for an individual final project. Students not only have complete creative control, but also full access to RAIS equipment and facilities to create, film and produce this final project. Students will also work one-on-one with an Audio Engineering student to create the sound design and 5.1 surround mix for the film. Final projects will be premiered at a local theatre at the end of the term.
Term Start Date: September 2023
Class Time: 9am – 1pm (Mon-Fri)
Total Instructional Hours: 693 hrs
Total Weeks: 41
Course Outline
Introduction to Filmmaking
Film History
Story and Screenwriting
Cinematography 1
Digital Editing (Adobe Premiere Pro)
Sound
Visual Effects (Adobe After Effects) 1
Short Non-Fiction/Documentary Project
Music Video Project
Cinematography 2
Short Film Project
Visual Effects (Adobe After Effects) 2
Final Film Project
Visual Effects (Adobe After Effects) 3
Professional Development

Extracurricular Studio/Gear Time:
Each student has almost unlimited access to film equipment after hours to use in either the production studio or on location.
Optional Computer Lab Time:
The computer lab is open from 1pm – 9pm, Monday – Friday for students to work on school or personal projects.
Contact Us For More Information or to Arrange A Tour.